Congratulations, Emily Voigt, Ph.D.!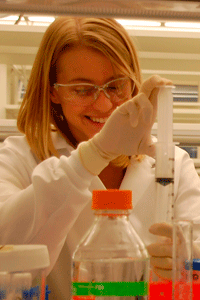 Emily Voigt successfully defended her dissertation "Quantitative studies of host paracrine signaling during viral infections of human lung epithelial cells" on May 14, 2014.  She is currently staying with the Yin group through the summer to complete a post-doc project – "Study of virus-cell interactions".
Congratulations and best wishes to Emily in her future endeavors!